What Is
Nebulous Systems?
Your one-stop solution for the risks and opportunities born with the IoT era
Nebulous Systems is your one-stop solution for protecting your business and operations from the risks that have appeared with the IoT era while making the most of the newly rise opportunities in an increasingly interconnected world.
Nebulous Systems has a constellation of solutions equally valid for all IoT and communication networks scenarios, whether it is in industry 4.0, educational and research labs or smart homes.
2010

UNED and UHU groups meet for the first time

Members from research groups in the two universities meet for the first time while attending at a workshop organized by CEA, the Spanish Committee of Automatic Control.
2012

First integration of tools

The first integration between the communication tools by the UHU group and the web application deployment tools by UNED is realized. The whole system begins to be tested at the two universities.
2019

Nebulous Systems

is founded The patent for ENL@RGE,

Nebulous Systems'

pioneer solution for secure and easy accessibility to hardware and software resources, is approved and the company, founded.
You need to
Prepare for the future
In the next few years, the implementation of the Internet of Things will have a huge impact in economic, competitive, security and infrastructure terms:
Privacy and security
---
79.4 zettabytes generated data
Infrastructure
---
55 billion connected devices
Research and educational labs
Industry 4.0

Smart homes

Research and educational labs

Discover our
Turnkey Solutions
Nebulous Systems operates under a basic premise: make our clients' life easy. All our solutions are end-to-end and can be easily implemented into a current business process. Not only that, we take care of the whole implementation process, making it transparent to you. Moreover, we attend at our clients' specific needs and advise them on which of our solutions and systems are better form them. We aim to offer our clients only the best of the best.
If you would like to be informed about what we and our systems can do for you, please contact us.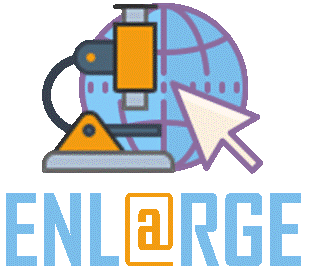 Nebulous Systems presents ENL@RGE, a system for integral solutions on cybersecurity, IoT, privacy, cyber-physical systems and remote access and control, and with applications in industry 4.0, smart homes and research and educational labs.
What
Nebulous Systems

can do for you:
Full advice from the beginning to the end.
Deployment of new and existing systems to be accessible from the Internet.
Security access configuration based on user roles, access control and management, etc..
Data privacy thanks to encrypted communications and the sole use of the client's infrastructure.
Connection to a wide variety of end-point systems.
Modern and fresh-looking HTML5 applications to control and monitor anything.
Post-sales support for maintenance, additional configurations, etc.
Event

Date

Location

First client integration

20/11/2019

Av. de las Universidades 41704 Dos Hermanas, Sevilla (Spain)

First commercial myGateway+ device to be delivered and integrated for a client.

GESA - SIMO Education Madrid

06/11/2019

Hall 6, IFEMA 28042 Madrid (Spain)

Nebulous Systems

participated in the Global Edtech Startups Awards (GESA) semifinals held during the SIMO Education in Madrid.

Presentation in Brussels

17/09/2019

Rue de la Loi 75, Thon Hotel EU 1040 Bruxelles (Belgium)

The

ENL@RGE

system and its use experience in UNED was presented in the high-level expert workshop on "Future-Proofing Vocational Education for Manufacturing: Strategy, Collaboration Patterns and Learning Environment".